Sea Cliff
Instilling quality and craft into an existing house to create a multi-generational home for a modern Chinese family.
Perched atop a hill in San Francisco's Sea Cliff neighborhood is a home designed to accommodate three generations of a Chinese family. Inspired by traditional Chinese architecture, the house is conceived of as a series of rooms, each with framed views to the next, giving a hybrid open-plan concept that will allow for supervision of their young children, while providing separation and privacy in the years to come.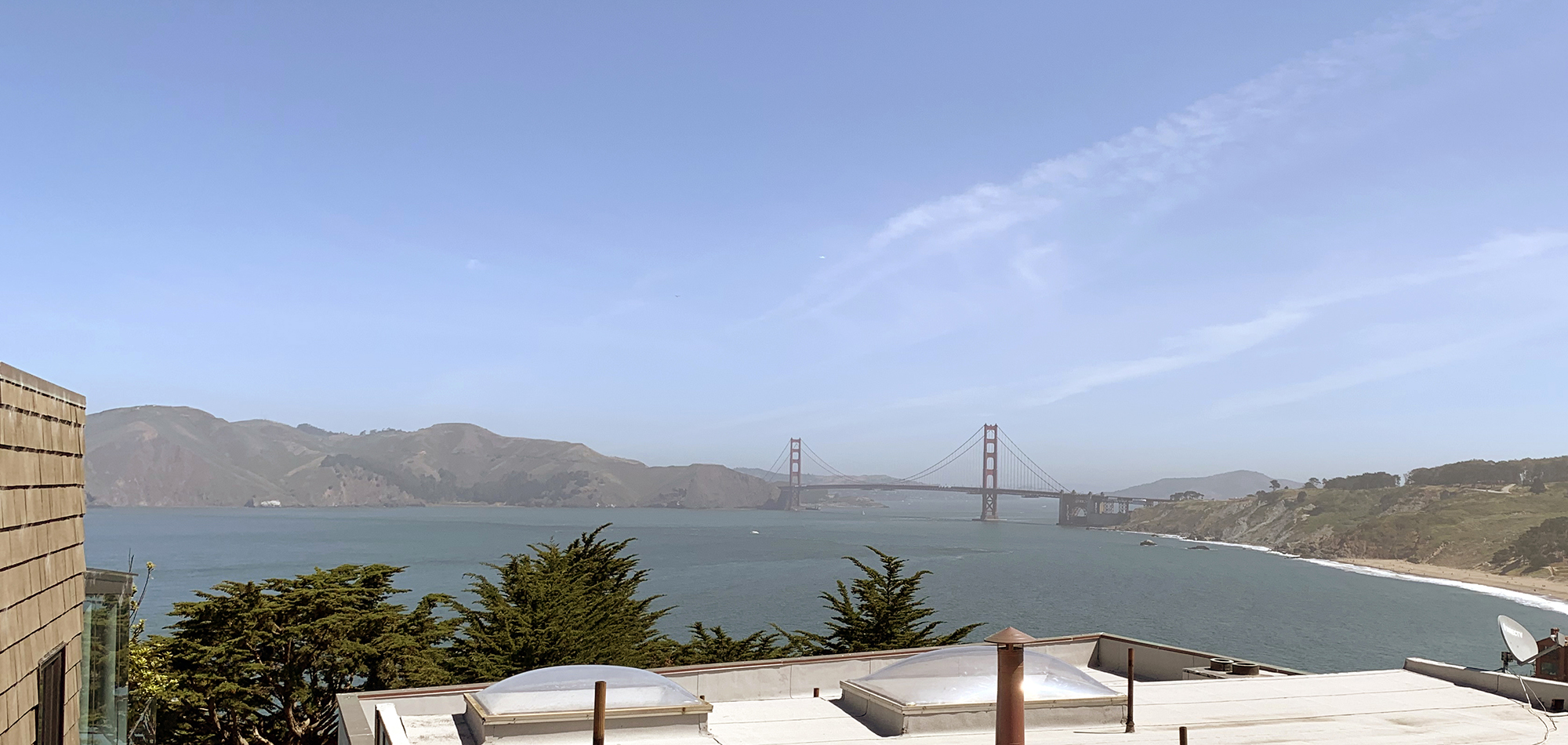 View from third floor
The traditional Chinese siheyuan is reconfigured for an urban site, where the stair serves as a vertical courtyard.
The home is instilled with subtle hints of Chinese architectural influences such as pattern, color, craft, and texture, revealing themselves when the home is observed and experienced up close.
Framed views, a strategy prevalent in traditional Chinese architecture, is translated to a spatial strategy: a central stair filled with daylight serves as an internal courtyard while views from one room to the other are framed with portals and carefully placed doors.
Third Floor Plan
Second Floor Plan
First Floor Plan