Maywood Armory
Exploring the conversion of a long vacant armory into a community event center and living memorial.
A former lodge turned armory, the Maywood Armory served as home to the 33rd Tank Company of the Illinois National Guard. In November 1940, 122 men were inducted into active service as part of the 192nd Tank Battalion. Only 41 survived after the infamous Bataan Death March of 1942.

This study explored the feasibility of our client's vision to convert the long-vacant but almost sacred armory building into a new event and community center.

Thoughtful programming, compatible with and supportive of existing programs and uses, would become a place where local veterans could support each other as well as the community through programs such as art exhibitions, workshops, retail, events, and a veteran-run coffee shop. This programming would build bridge within and across communities.

A sustainable strategy for materiality focuses on reuse of old materials (and their latent stories) rather than new materials for their aesthetic. For instance, the use of reclaimed ash throughout the campus celebrates the 20,000 ash trees planted at the Village of Maywood's inception.

Conceived of as a campus and not just a building, relationships between existing structures, open space, and program were explored, guiding the design process. Organized around a new Village Green or "living room," the new campus makes no distinction between indoor or outdoor space, providing a seamless user and community experience.
A new Village Green is anchored by a greenhouse which becomes a luminous beacon for the community at night.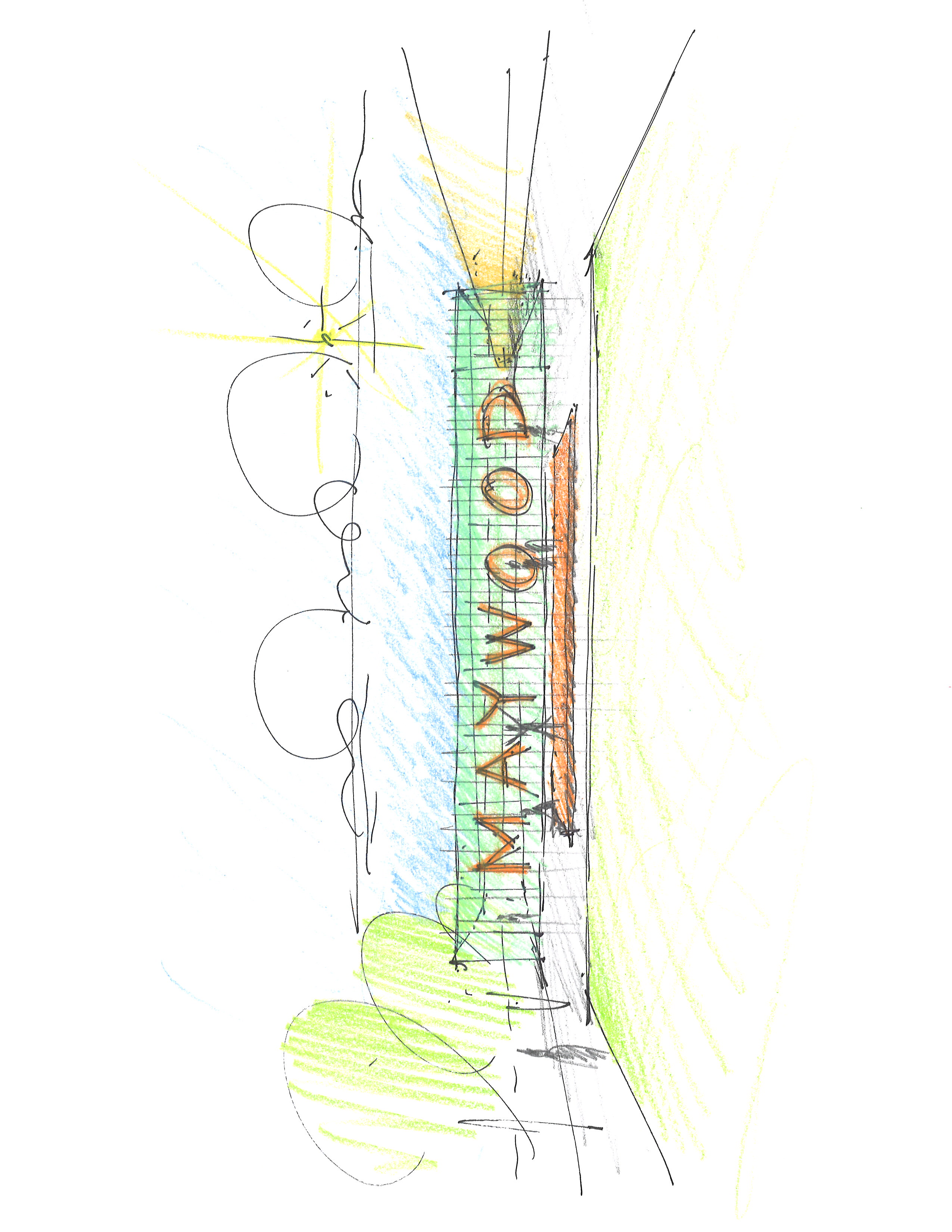 To honor the original building, the raw character of the structure could be preserved, save for a series of insertions that give the building new life and purpose. 81 lights in the prefunction space and chapel subtly celebrate the lives lost during World War II.
122 lights in the event space honor all members of the 33rd Tank & Company, bringing life to celebrations today.