Leavitt House
Texture and layered outdoor spaces define this modern renovation of a 125-year-old home in Chicago.
Our clients sought to renovate their 1897 three-flat in Chicago's Bucktown neighborhood to create a home that respects both old and new, with thoughtful connections between indoor and outdoor spaces.
The historic authenticity of the home is preserved through the front façade. Intricate patterns of textured, white-glazed brick are preserved, while restored bay windows frame views to a newly landscaped garden.
Embracing texture as a connection between old and new, a variegated standing seam zinc-clad addition introduces a modern character to the rear of the house, while also creating seamless transitions between interior and exterior spaces.
Existing conditions
Various diagrams exploring dialogues between "old vs. new" and "indoor vs. outdoor" were examined and tested.
Exterior spaces are treated like outdoor rooms, each floor with its own corresponding outdoor space resulting in a series of terraced patios. Unique programmatic relationships lend various threshold conditions between inside and outside.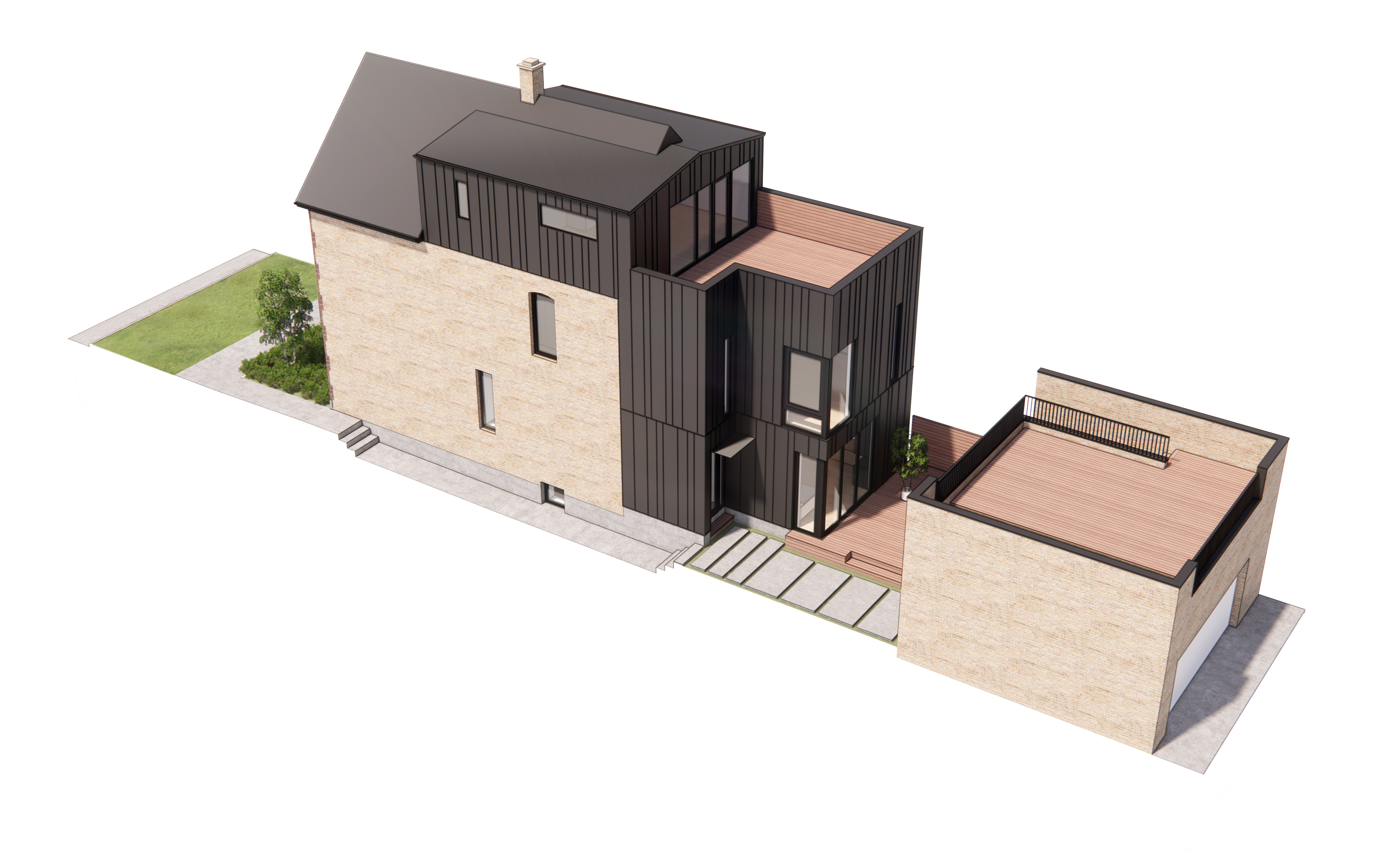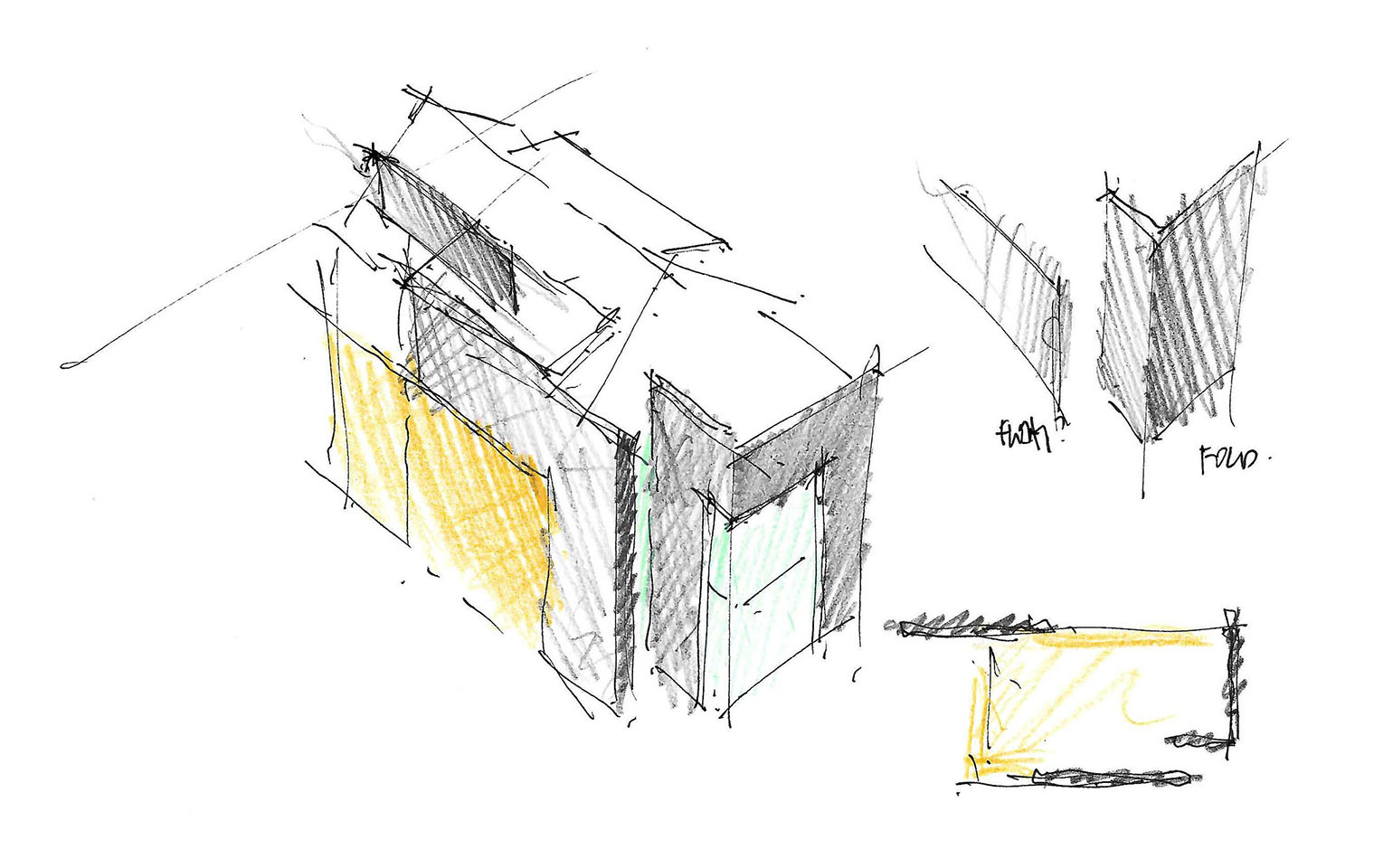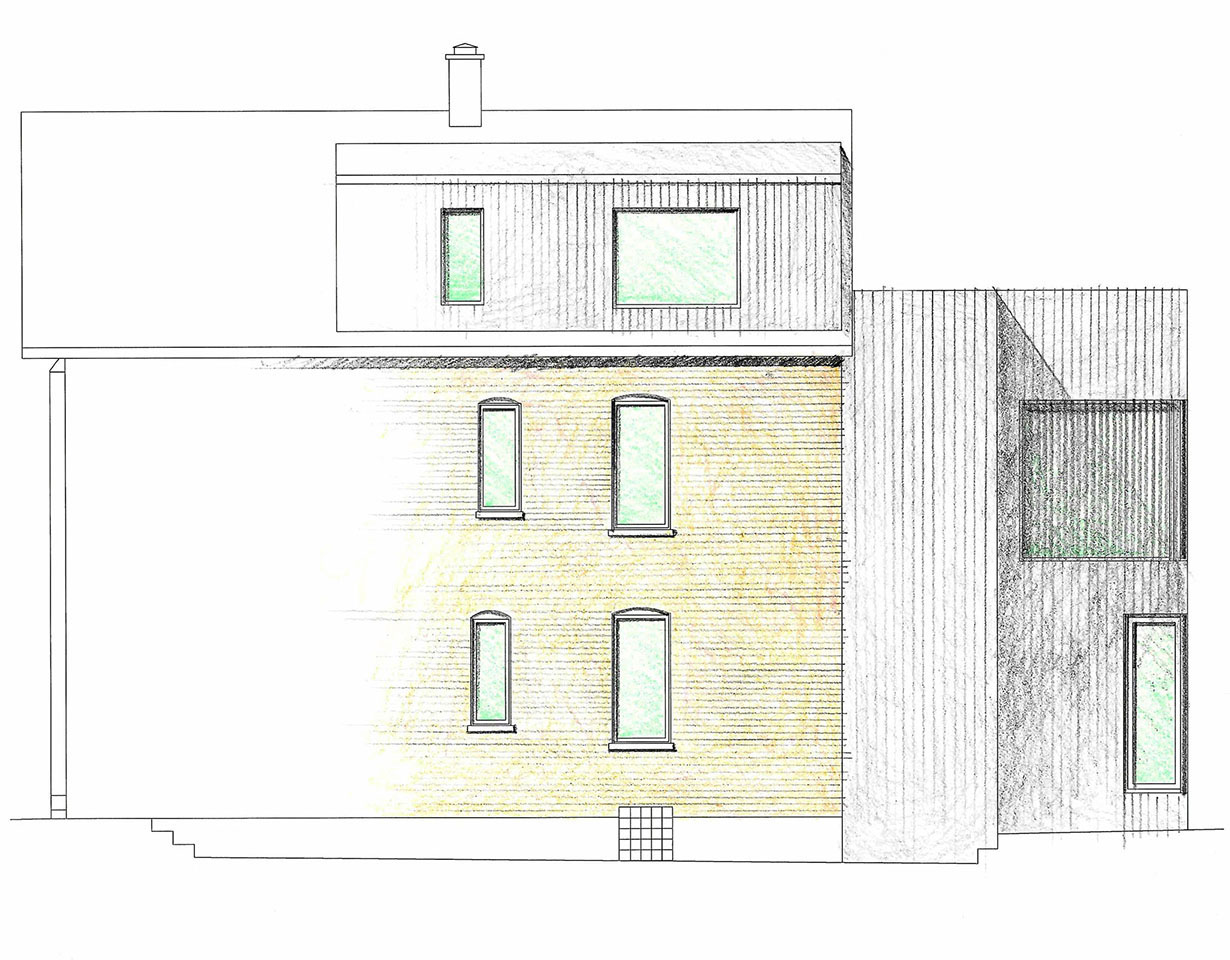 Texture permeates every decision and selection in the home, from landscape to appliance hardware.


Millwork interventions throughout the home create landmarks on every floor.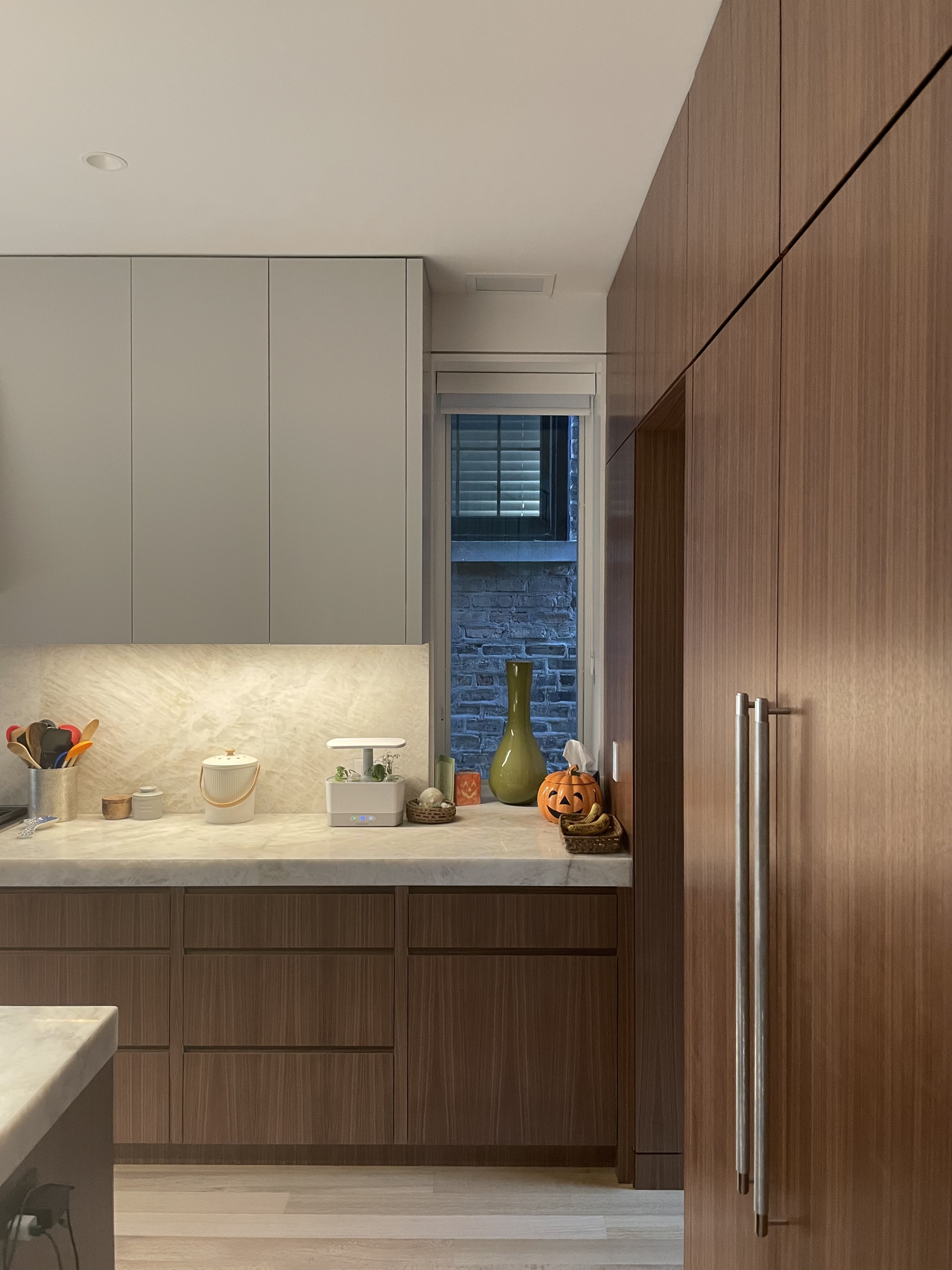 New windows are strategically placed to frame moments of neighboring houses, treating everyday materials as art.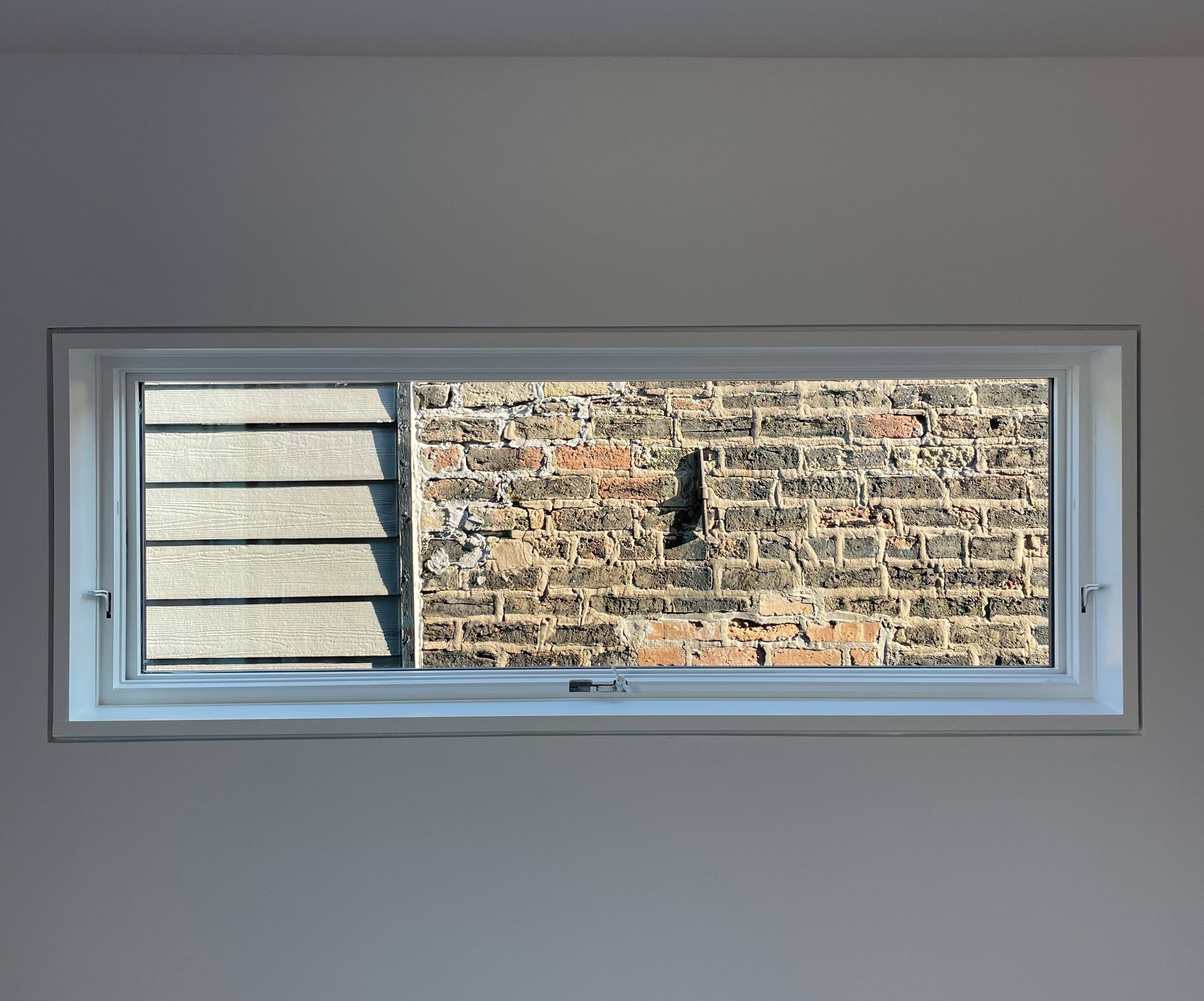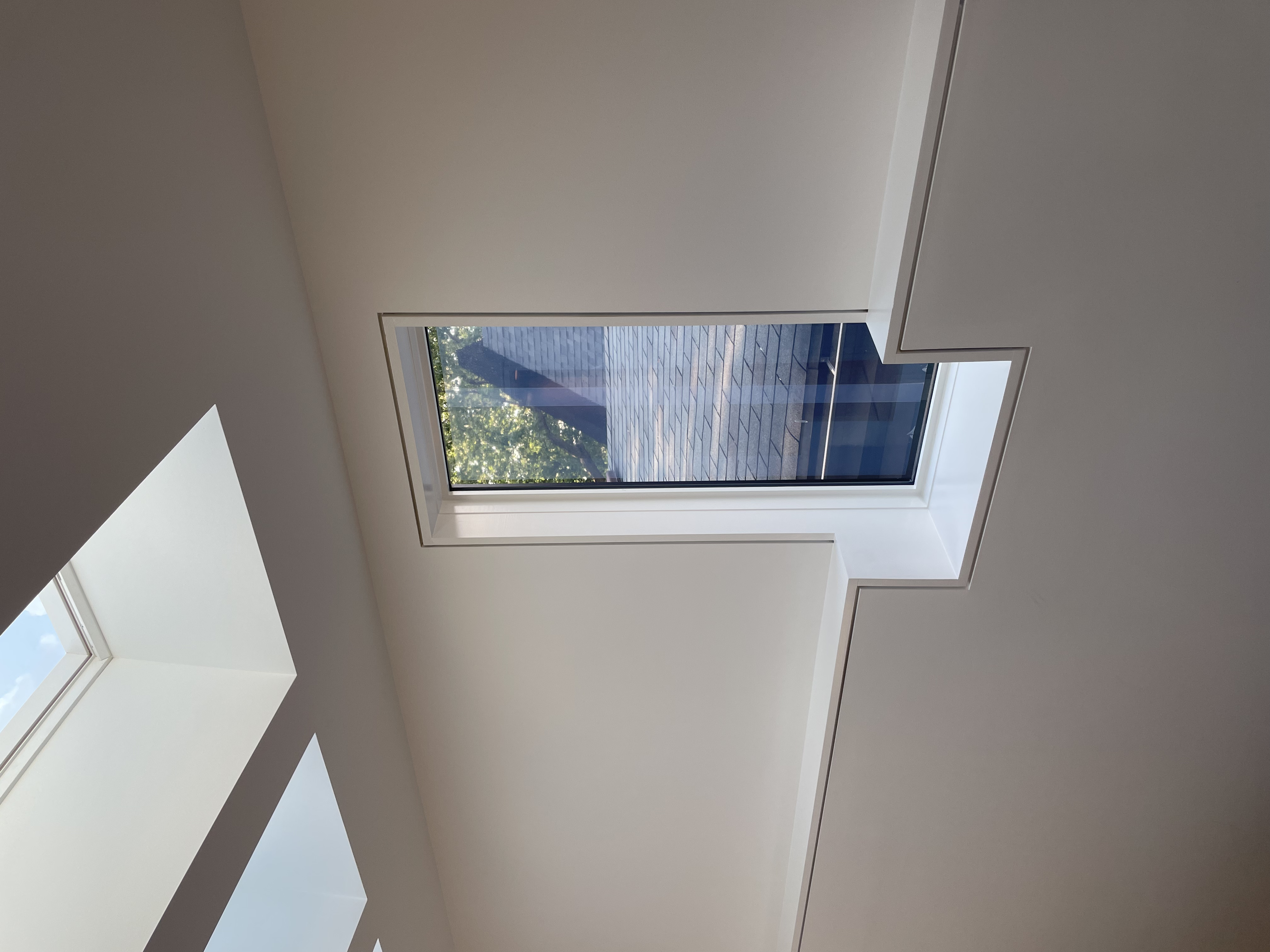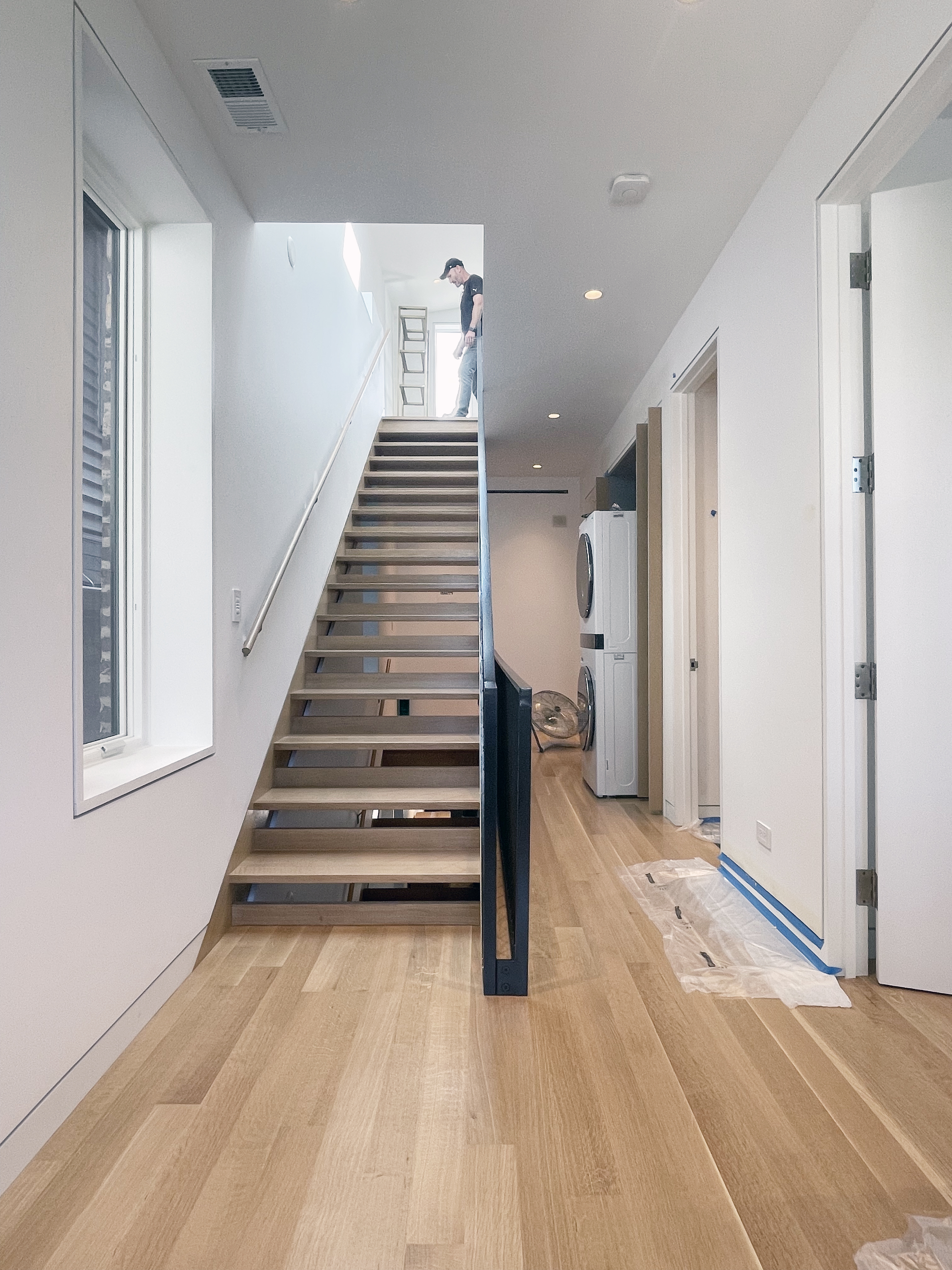 *Photos taken during construction. Professional photos forthcoming.
Completed while with Eastman Lee Architects.