House Of Halls
Memories are preserved in this sentimental and serene transformation of a long-time family home.
A family desired a distinctly modern take on their 11,000 square foot home of nearly 25 years to better reflect their current lifestyle and aesthetic.
With a focus on arrival sequence and procession, the transition from exterior to interior is intentionally choreographed. Guests are greeted by a carefully composed series of dry laid stone walls surrounded by a garden landscape before entering the home.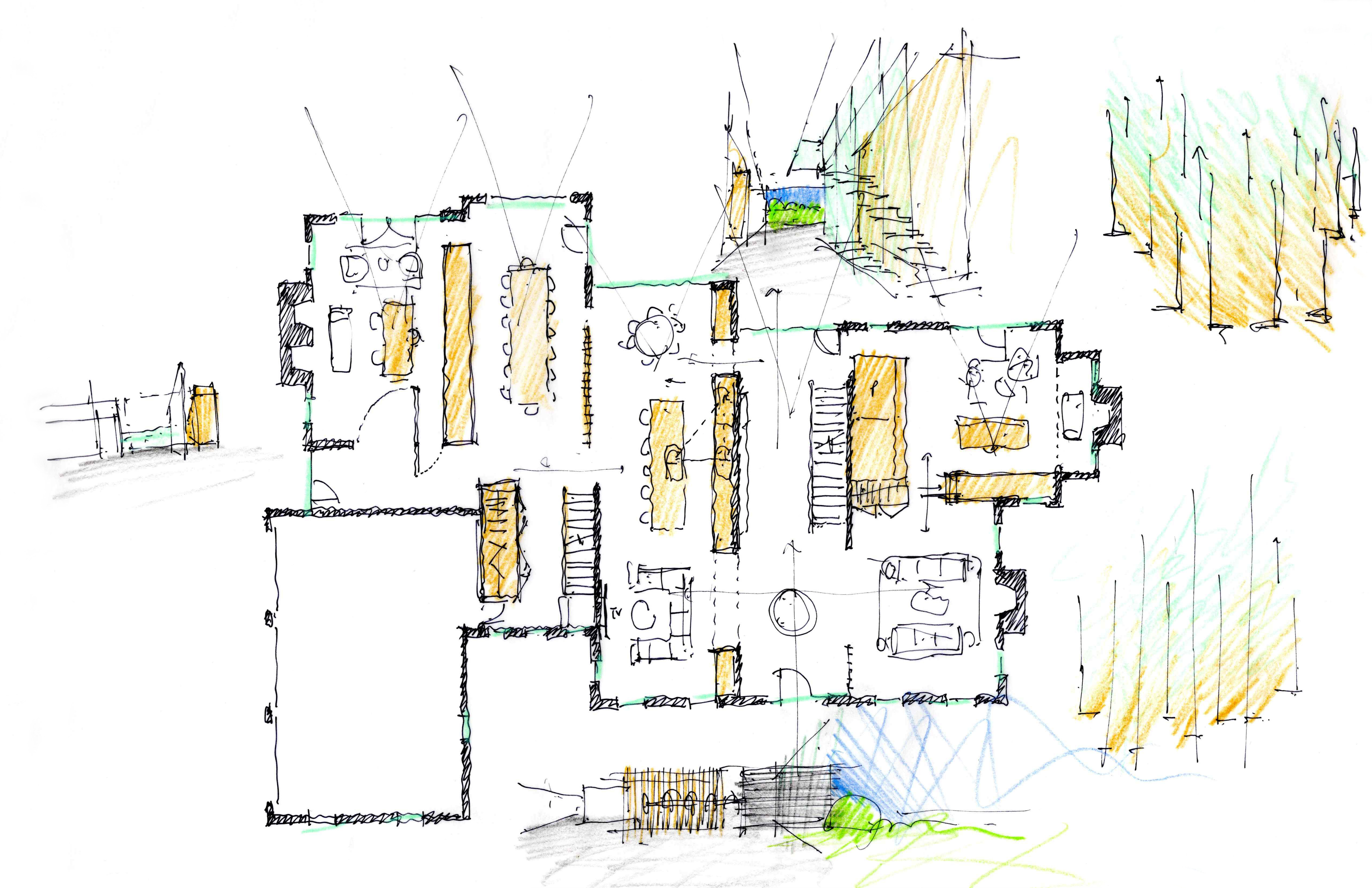 Once inside, the spatial arrangement respects the existing structural grain of the house, while extending open living spaces into the landscape through framed views and transparency.
A connection to nature and the seasons is experienced throughout the home. Attention to craft and detail with the use of natural materials results in a calm and serene environment for living and entertaining.
Floating millwork volumes of varying heights create an interior landscape of defined spaces while maintaining a fluidity of movement.
Pivoting and sliding doors provide discrete privacy when needed but are otherwise hidden allowing light, views, and movement to flow through the space.

Completed while with Eastman Lee Architects.